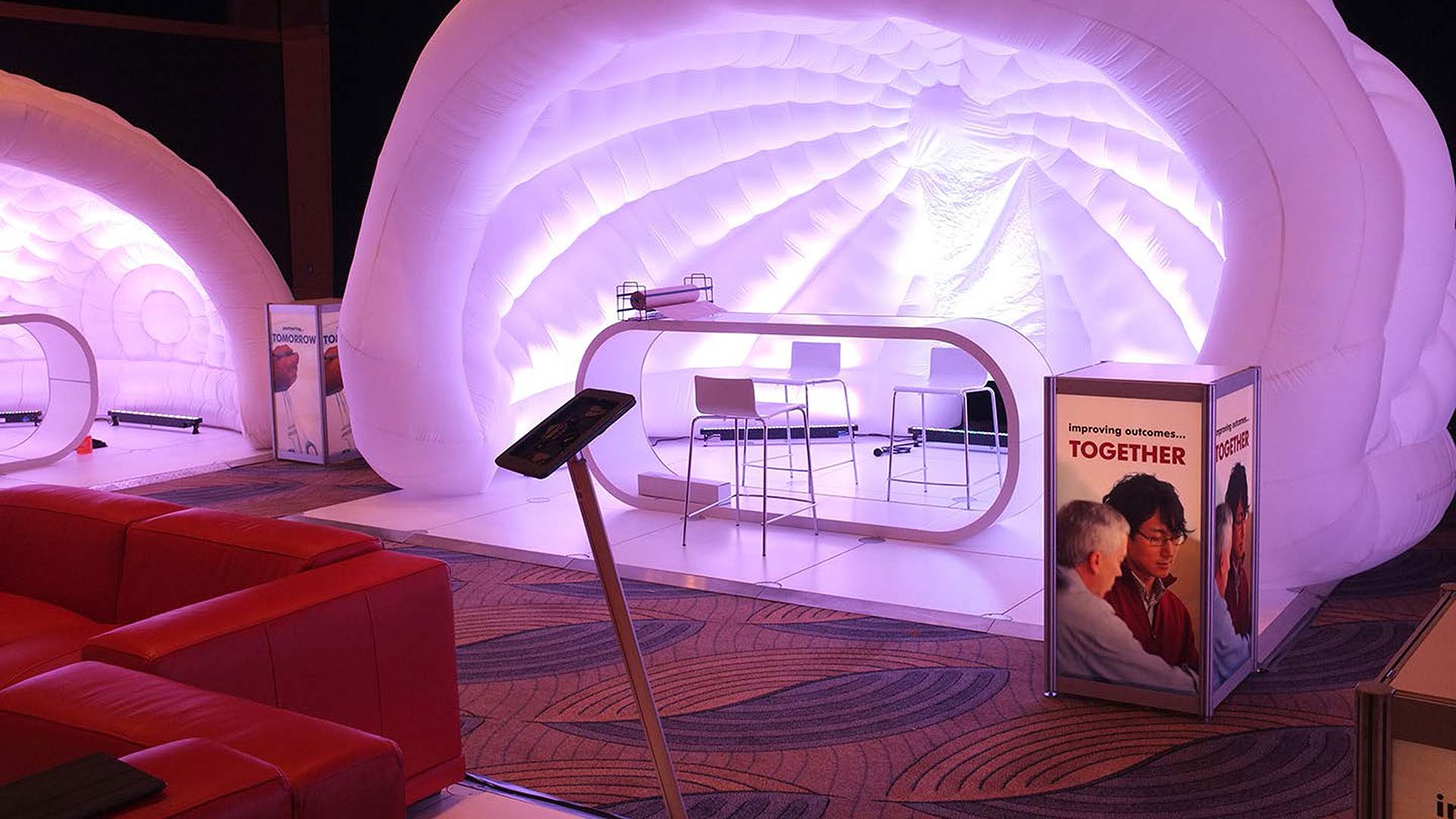 The team was approached by one of our medical clients to create a unique exhibition and conference space to help innovative and creative thinking.
BRIEF
Create an exhibition space that is not only innovative and unique but reflects the key conference messaging.
AUDIENCE
Surgeons
Medical Practitioners
New Product Engineers
PLANNING
3D renders and floor plans were provided to the client to allow them to visualize the design concept.
LIGHTING
To achieve the required look each exhibitor pod space included an inflatable dome structure that was internally lit with white uplighting, white flooring, custom-made white benches and illuminated branded plinths.
BRANDING
Ensuring this look and feel was weaved throughout the event we also custom designed an internally lit branded reception desk and branded display counters for the foyer area.