BRIEF
Produce an end of year staff rewards and recognition Gala Dinner.
Create intrigue throughout the evening by having reveals throughout the course of the night.
Provide an evening where the employee finalists feel like true stars for the night.
AUDIENCE
Senior Management from Perpetual
Company's Top Performing Staff
WALKING THE RED CARPET
As guests arrived they walked the red carpet where the film crew P! (take on the successful entertainment program E!) was there to greet them with the tough questions like "Who are you wearing tonight?"
CATWALK THRUST
As the pre dinner drinks drew to a close a grand voice over announced the formalities were to start and the white chiffon drape was removed to reveal the grand ballroom.
To overcome any favourite or "best seats" issues in the room we designed a stage set that included a catwalk thrust, so the entertainment and MC could walk out to all tables, making every guest feel as important as the next.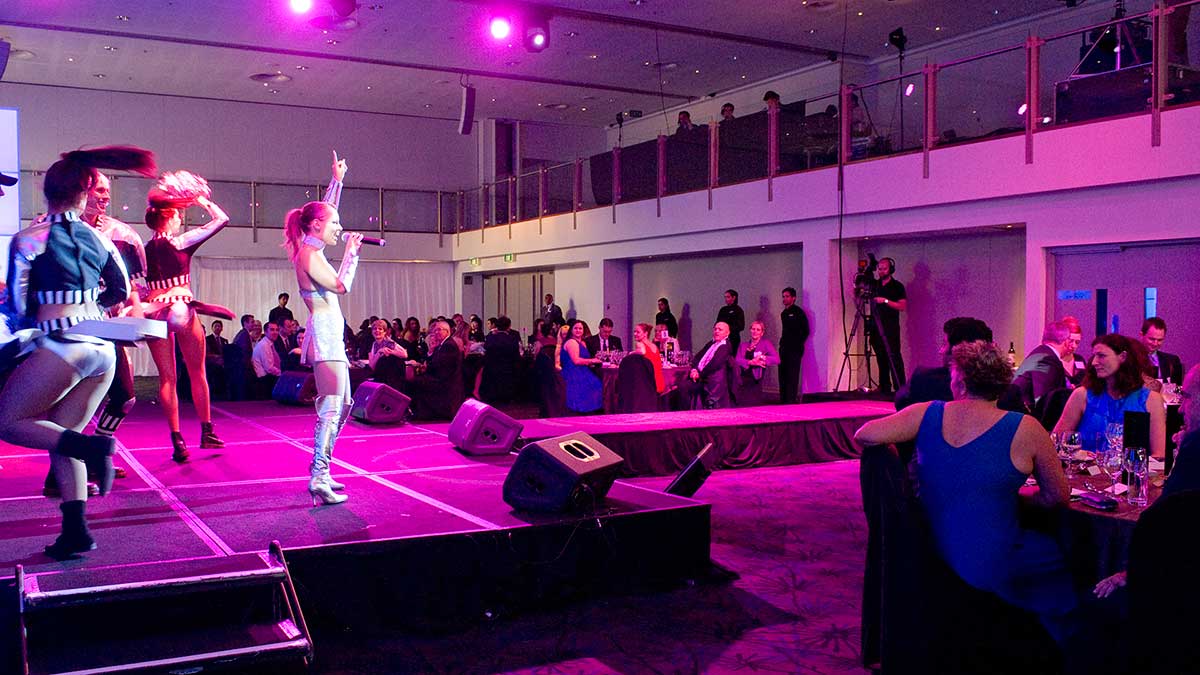 DAME EDNA
Guests were dazzled by an opening act, which was followed by Dame Edna (impersonator) as the brilliant host and MC for the entire night.
DINNER WITH THE STARS
Throughout the evening guests were snapped in front of a specially customised media wall which contained images of all the Perpetual staff nominees interspersed amongst celebrities such as Angelina Jolie, Marilyn Monroe and many more.
The evening's formalities concluded with a surprise final act, and then an outstanding performance by Craig Calhoun and the Brothers of Oz who entertained the guests into the small hours.