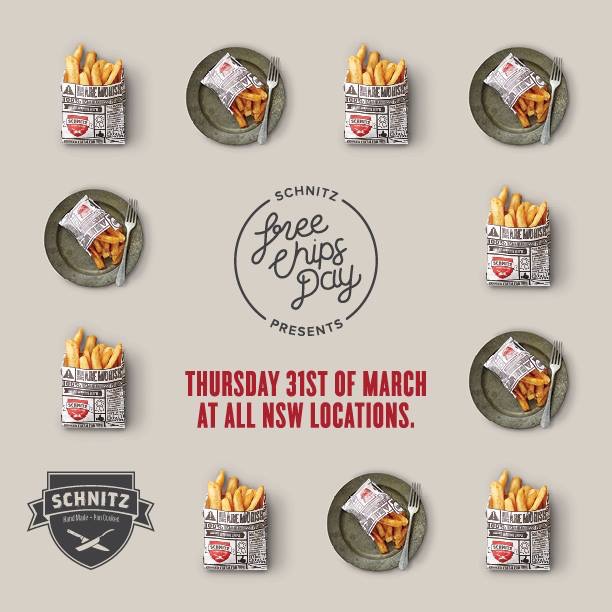 To promote their restaurant in Sydney, Schnitz created a 'Free Chip Day' across all of their large Sydney franchises.
The main activation was held at the MLC Centres restaurant in Martin Place. We created a Pop up and provided cooking equipment, generator, structure, barricading and themeing.
We also made sure we had the correct OH&S and fire safety equipment on hand. We also provided additional cooking equipment to the other Sydney locations.
Free Chips were handed out to the public to raise awareness and attract customers to their restaurant, which was a great success.