Delivering high-impact, world-class feature entertainment to global audiences.
SMA approached us when they felt it was time to move away from their flash based website. They found it out-dated and difficult to update whenever they had new information to announce.
BRIEF
Content managed website that could showcase the spectacular acts and performers that make up SMA yet still be informative and professional.
To provide the client with a user manual and full training to allow them to manage the site themselves after build.
To develop an interactive USB presentation that could mirror the website plus work on both Apple and PC.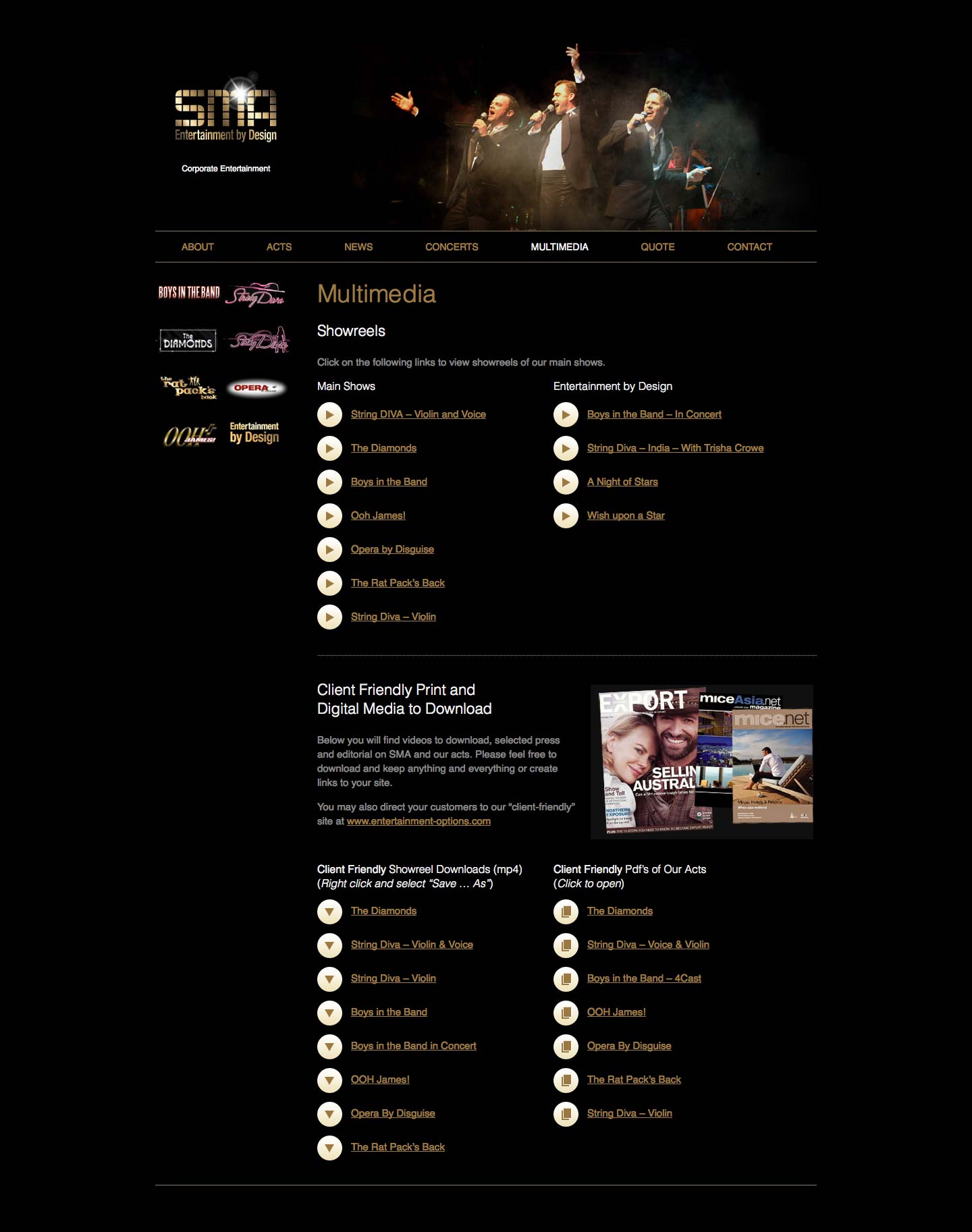 BOOKINGS
We set up a quotation form whereby users can tailor requests for entertainment and submit bookings of interest. This allows the guy at SMA to review and customise responses at an early stage.