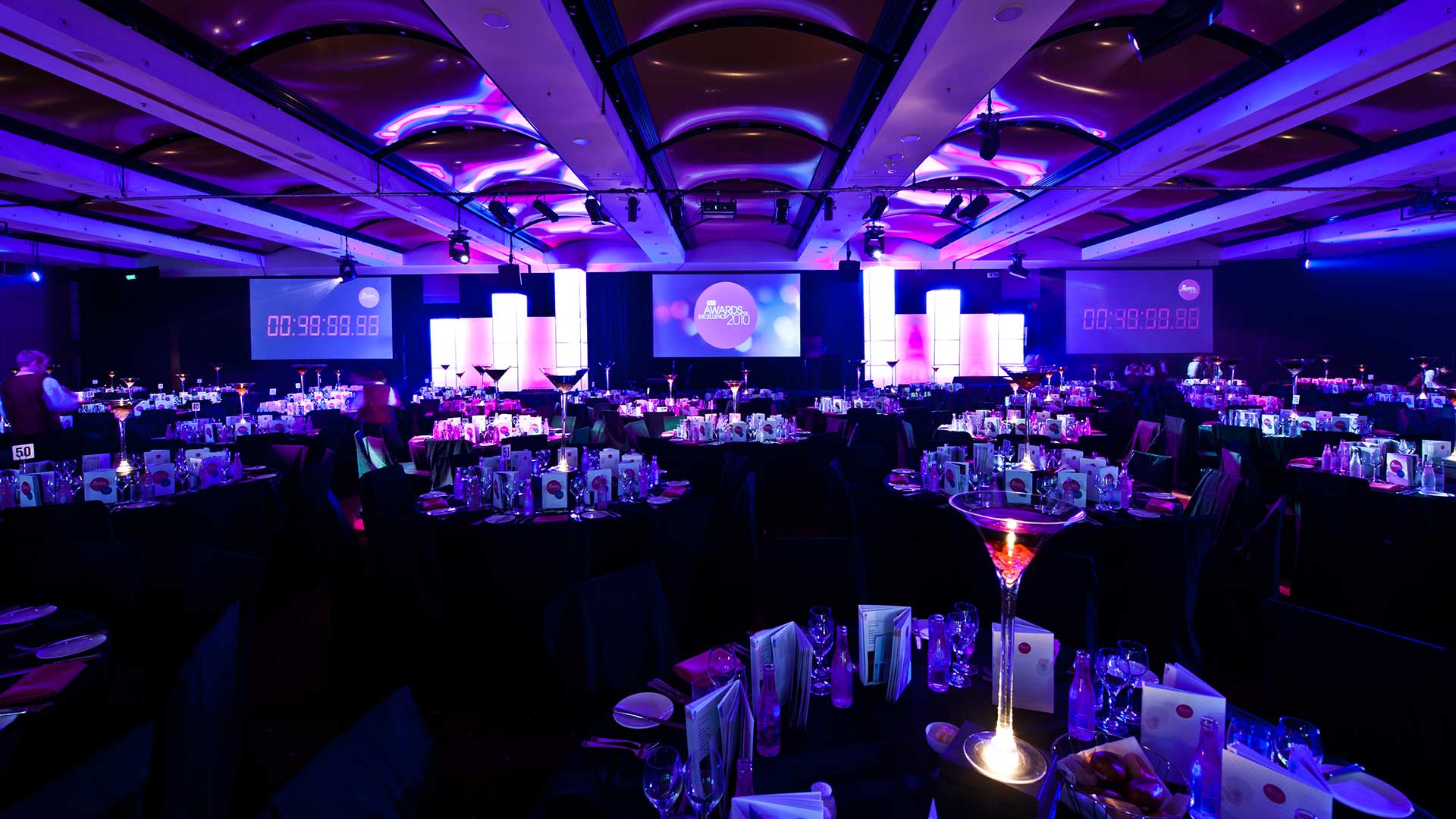 BRIEF
Australian Hoteliers Association (AHA) approached us with a brief to put forward a proposal for their annual AHA NSW Awards for Excellence event.
Creatively design an elaborate staging for the event.
Produce & Manage all technical requirements covering Vision (inc IMAG), Lighting, Audio (inc support for Qantas choir) plus technical direction/show-call the evening on the night.
Creative table themeing/linen for 85 tables of 10 to support the overarching theme.
We were briefed with the above only 7-days prior to the actual event, with final confirmation 4-days prior to the event…so an extremely tight turnaround!
We also produced all 12 videos & 38 individual audio V/O files for the event, produced & edited by our in-house video production company, Studio 33 Productions.
In collaboration with Freckle & Partners, we were to make the evening a huge success and the best one yet so the pressure was on!
AUDIENCE
AHA CEO, President & Directors
800 Hoteliers
Politicians
Business leaders
Tim Ross (MC for the evening)
TECHNICAL
The event was a technically complicated show, with 36 awards (each with its own pre-recorded voice-over and walk up stings), 12 videos, IMAG (live to screen), multiple presentations & presenters, and the Qantas Choir.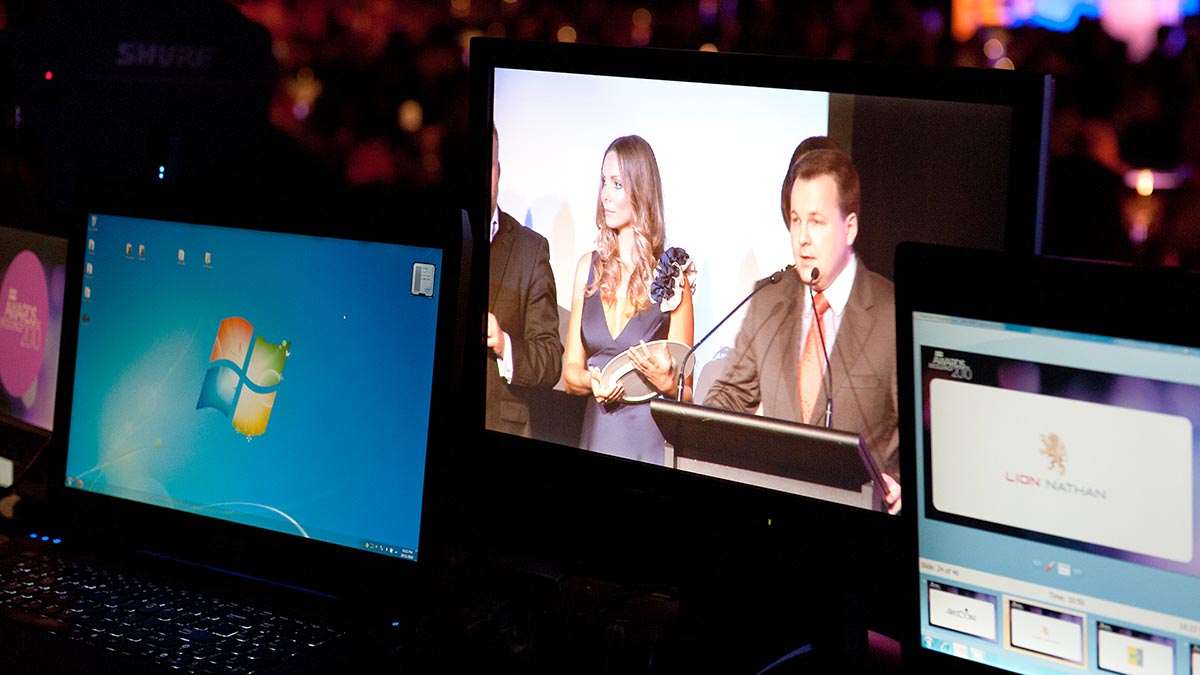 INTERCHANGEABILITY
We designed an interchangeable elaborate stage set with 6 internally LED lit towers placed either side of the stage. To support this, we used three 16′ x 9′ screens built into the set. These screens supported split vision content including PPT, DVD replay, and IMAG (camera live-to-screen).
COLOUR
The LED lit towers and flats changed colour creating a new stage appearance for each of the 36 awards, along with a 'house-set' for the MC to support the 2010 colour theme. Creative lighting designs included ballyhoos for each award.
ELEGANCE & EXCELLENCE
For the table theming, we reflected the theme of the event 'elegance and excellence'. The awards program featured a dark pink cocktail in a martini glass, therefore, the table themeing consisted of fuchsia infused water with crystal stones in very tall Martini Glasses, lit at the base with a spotlight from the light box they sat on. The tables consisted of black table clothes with alternating fuchsia and black Napkins.