BRIEF
Provide theming and furniture within the event space that reflects the building's elliptical shape.
Create a lighting design to accentuate 1 Bligh building features within the event space.
Technical support.
Produce a fireworks display and reveal for the opening ceremony.
A WALL OF COLOUR
As guests arrived on the 28th rooftop floor and stepped out of the glass elevator, a wall of colour greeted them.
Once inside, each column in the room was lit in shades of blue to highlight the natural features of the room. Intelligent lights were used to subtly illuminate the entire event space.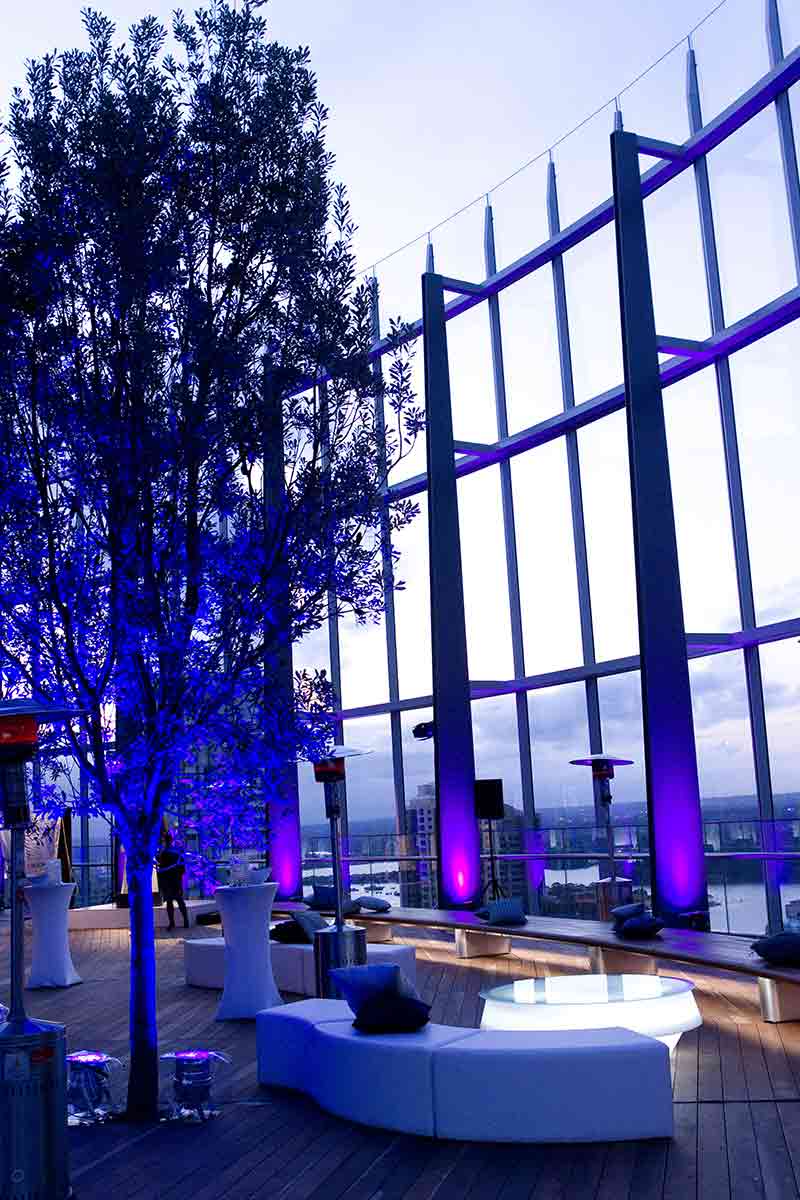 GLOW BAR
A full circle glow bar centered the room.
Elegantly dressing the space with a crisp white and silver theme – reflective in the furniture/decor through to the flower arrangements. Statement furniture pieces shaped mainly elliptical, reflecting the building's shape and logo were positioned within the space.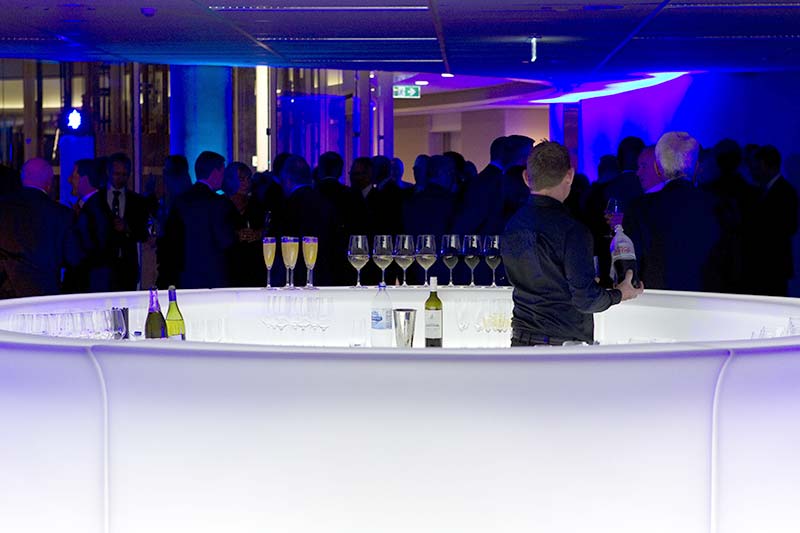 THE PERFECT BACKDROP
With the stunning city and harbour views from the space being the main focus, the glass backdrop behind the stage was simply lit to create a sense of depth and not to detract from the surroundings.