BRIEF
Encourage 'drink of choice' for afternoon drinking – competing with beer sales.
Create a unique series of day-time events.
Devise & execute a creative conference including interactive panel discussion on key topics.
Stay true to the Jim Beam brand, yet target new recruits.
Quintessentially Australian with Jim Beam's foundation – 'Music, Sport & Passion'.
AUDIENCE
Loyal Jim Beam drinkers plus new recruits
18-55 year old demographics
RELATIONSHIPS
Relationship building with key on-premise venue's across Australia, with 2,000 – 2,500 people attending per festival.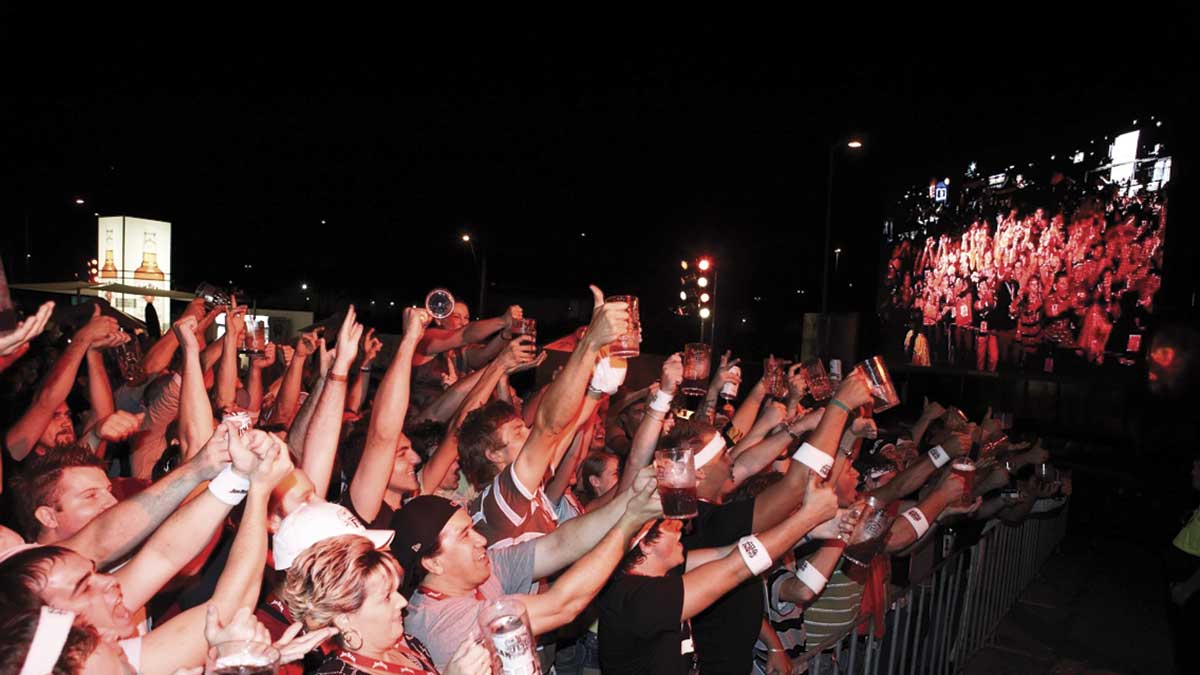 ENTERTAINMENT
7-9 hours of non-stop entertainment & action including Axle Whitehead as host, various bands & Dj's, celebrity appearances.
CUSTOM
Sourced, bought & refurbishment an old school bus: completely gutting the bus internally, raising the roof by 50cm and added an additional steps & door for a rear egress. We then conceptualized, project managed & headed up the build, along with the creative from The Works Sydney.
Key features included an entire bus wrap, a 6 person spa, functioning bar, leather seating, 6 plasmas, XBOX consoles & Bose sound system.
CREATIVE
Creatively driven in 'look and feel' – fully branded with modern and creative elements.