Panasonic approached us to assist with the AV requirements for their annual AV launch.
BRIEF
Microsite build to house a live webcast and product videos.
Time sensitive.
Strict visual identity guidelines to follow.
Seamless implementation from live to pre-recorded video.
Our events team headed up the task, utilising our digital services to build the microsite that would house a live webcast from the event plus product videos that would be uploaded post-live event.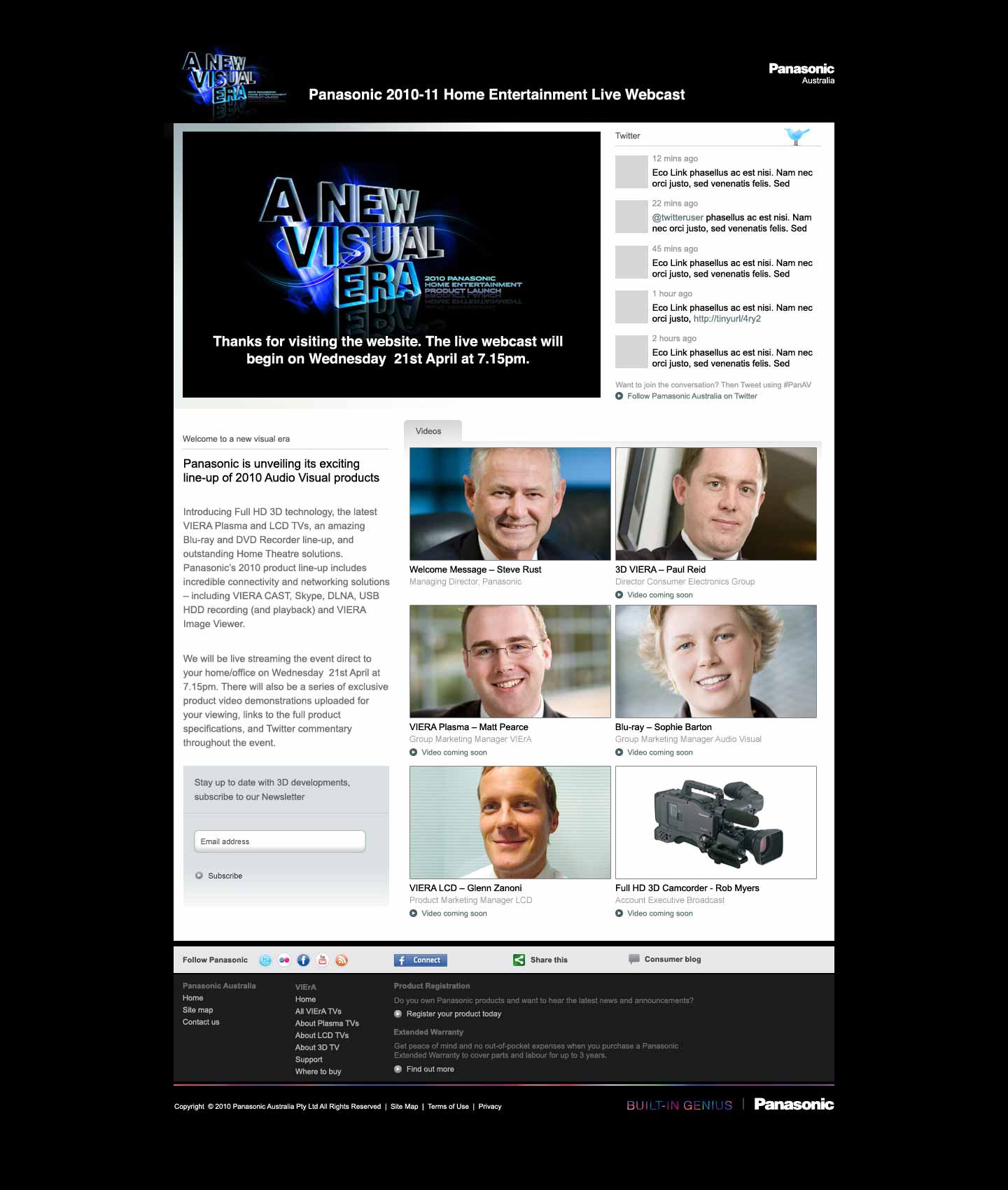 Given the number of people involved in the entire Panasonic AV Launch, ensuring that accurate visual identity guidelines were followed was imperative when creating this microsite. We needed to remain true to the Panasonic brand and ensure that all creative would be the same across all Panasonic websites. The end user experience was to be seamless between websites, therefore we needed to create a site that fitted well within the brand and allowed us to stream the webcast in a size that was easy to view and ensured the end user would stay watching for the entire event.
On the day of the event, we worked closely with the team on site to make sure all facilities were in place to play the live stream. At 7.15pm on Wednesday 21st April, the live webcast clicked in to play on the website and we sat back and watched. The stream was fantastic and the twitter feed beside the live stream was providing very positive feedback about the event and the ability to access it from the website. Once this finished, we needed to replace thumbnails with product videos that had been filmed a few days prior and announce this on Twitter.
An extremely successful event, a great live webcast, a smooth and successful implementation and an attractive and fully functioning microsite that integrates into the Panasonic visual identity well.