We were approached by Burson-Marsteller to assist with an innovative campaign for the Australian Lung Foundation.
BRIEF
Produce videos leading up to the event, including a teaser and 30-second TVC.
Assist with the live activation to officially launch the campaign.
CREATIVE
We developed a logo for the campaign, portraying how a healthy set of lungs might appear. In an attempt to reinforce the foundation's message, we also represented a diseased set of lungs.
BODY PAINT
The campaign involved creating more awareness around lung disease and the age groups that can be affected. Talent flashed their body painted lungs to unsuspecting foot traffic – a new approach for the foundation!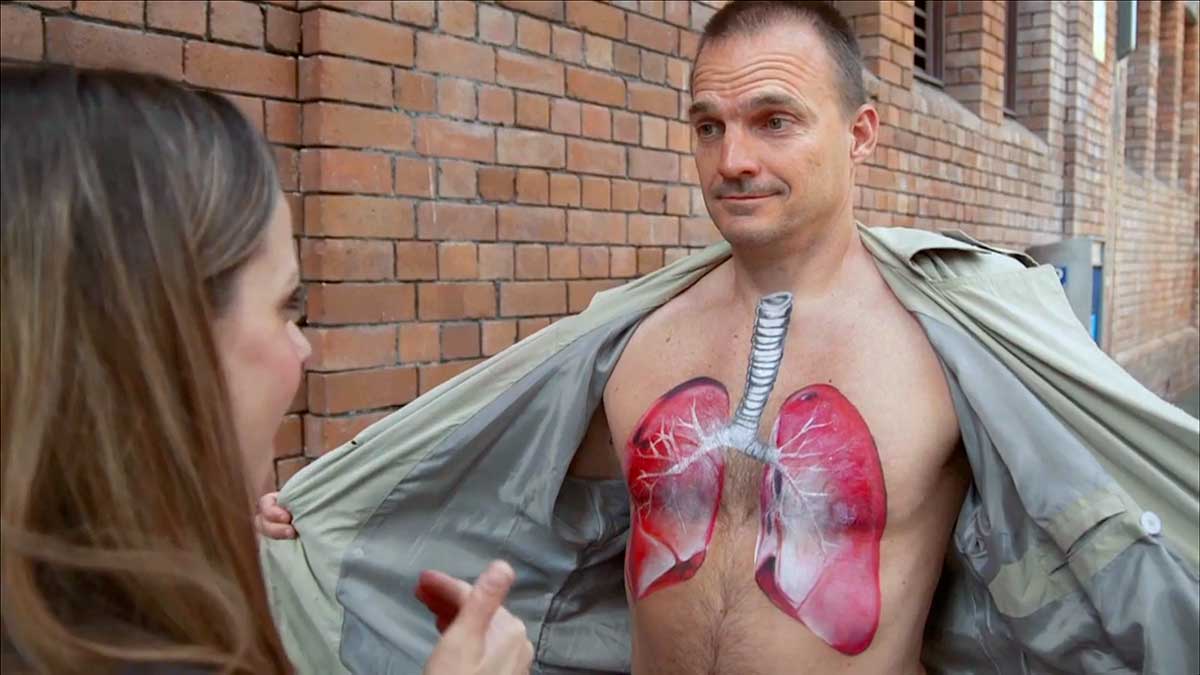 VIDEO
We produced several pieces of video content, launching the campaign across multiple marketing platforms. Sourcing talent, storyboarding, filming and editing were all components in this process.
AWARENESS
We designed posters and flyers to help boost promotion of the campaign in areas such as doctors' surgeries and medical centres.