This client came to us with a specific request to use Flash for their web site.
We always offer our clients the pros and cons surrounding their brief, in this case site optimisation and compatibility with Mac OS platforms.
BRIEF
To build a new website in flash.
Create an experience that makes the viewer want to call.
To create interest and show this is a creative company.
After discussing the brief Turning Point Solutions, and understanding that they were looking for a one-off showpiece, we decided to get to work.
Offering a site that is dynamic and provide an easy navigation was key to what we wanted to achieve. When you understand the frustrations of flash, it is easier to look at ways to combat it. Not breaking the back button was one of several things we didn't want to do. Users expect this to work for them. The rest of the navigation was designed around the logo look and feel, keeping the creative circular throughout.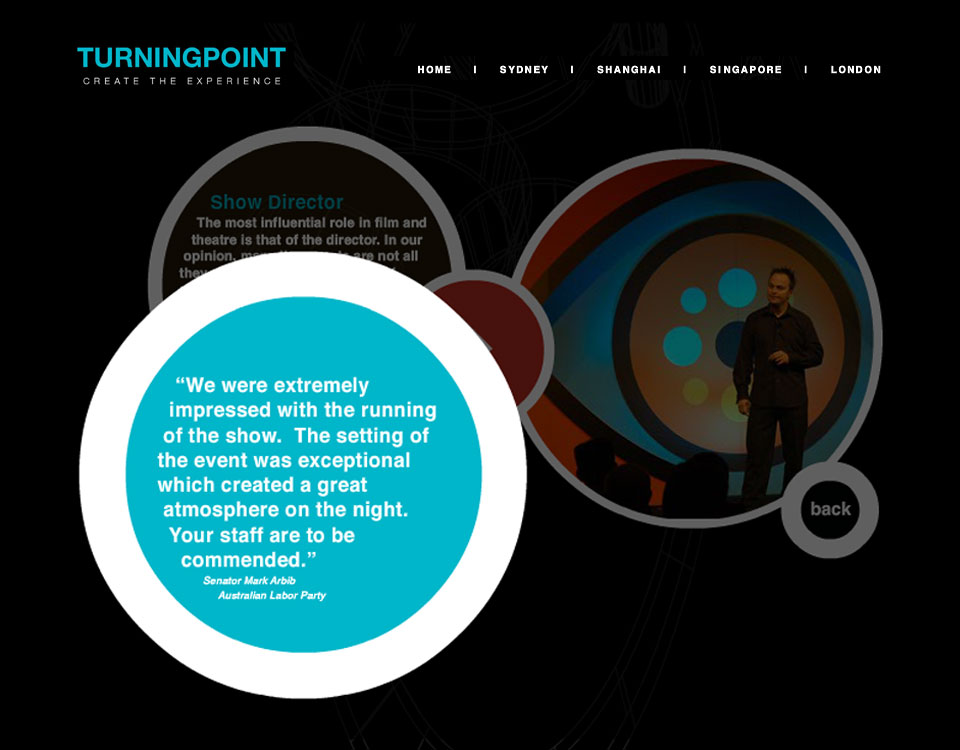 We had a ball designing this site and ensuring we were creating a user friendly experience that still worked inside the client's brief.