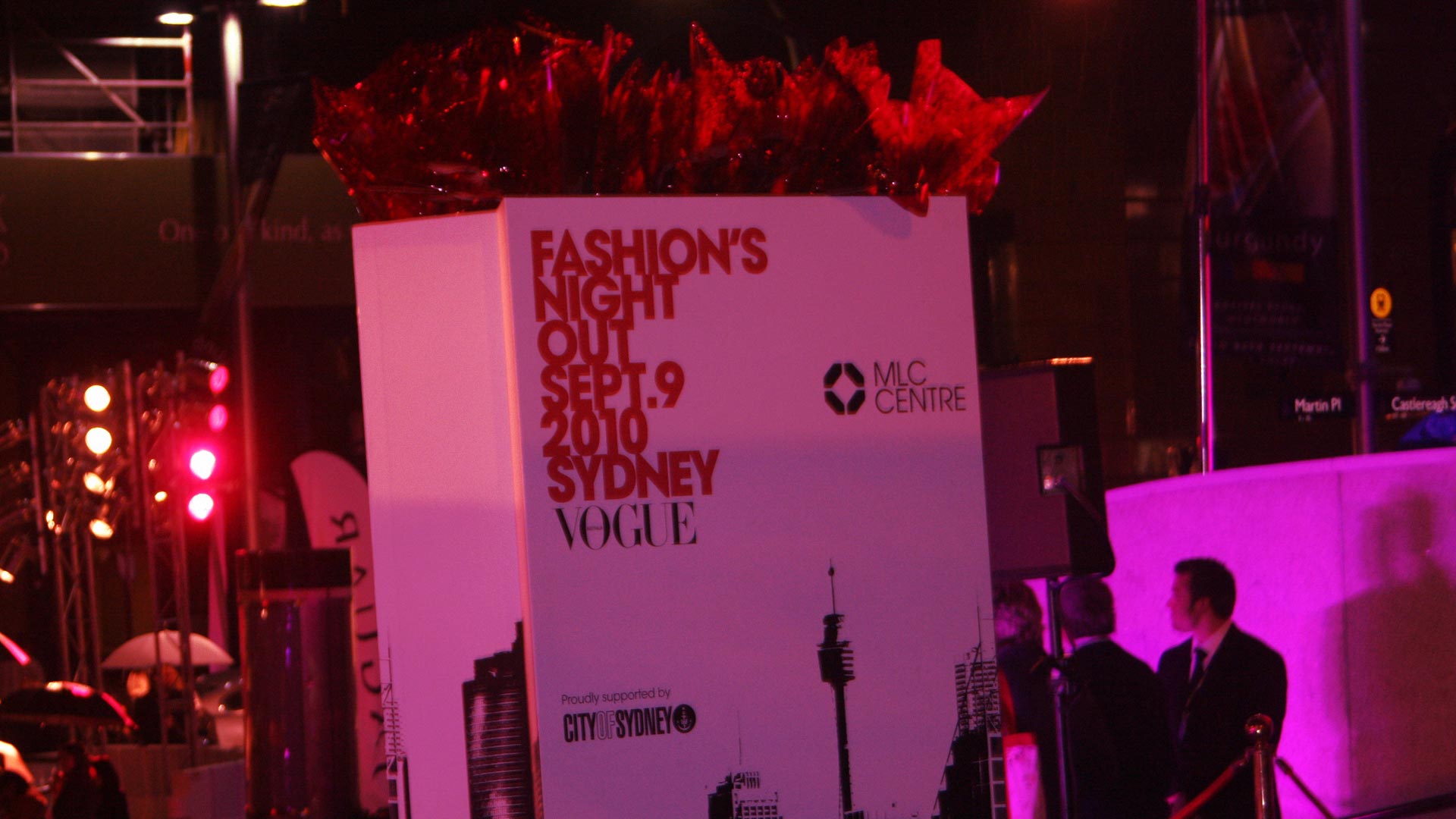 BRIEF
Vogue's 'Fashion's Night Out' is a global celebration of fashion.
Held in multiple cities all over the world such as New York, Milan, Tokyo, Paris, Shanghai, London and of course, Sydney.
Originally an idea by US Vogue Editor-in-chief Anna Wintour to create a unique international shopping night helping to stimulate the economy post GFC and put the fun back into buying fashion.
The opening ceremony for the evening was to be held in Martin Place on the steps of the MLC Centre.
The MLC Centre approached us to highlight the centre and entice & engage shoppers to enter the centre.
AUDIENCE
Fashionistas
National Media
Australia's top fashion designers
Celebrities
General Public
THE SHOW MUST GO ON
A wet evening in Sydney was not enough to stop the crowds flocking to the MLC centre for the launch of Fashion's Night Out.
INTRIGUING
An intriguing lighting display, turning the MLC steps, forecourt & MLC Tower into a visual public stunt for evening shoppers, celebrities and guests.
INTELLIGENT
Intelligent LED lighting was used to create movement, various colours & design to the designated areas.
SUCCESS
The opening night was a success and the MLC centre became the hub for the evening.