BRIEF
Launch of Splinter Cell Conviction, pre-release date, exclusively for XBOX.
To present a creative launch solution that would reflect the games look-and-feel, suit the predominant male demographic and wow the audience.
Create an environment to encourage guests to trial the game.
Create talk-ability and hype amongst the gaming world before the game is due to launch.
AUDIENCE
8+ Event
Media Outlet Guests
Microsoft Guests
Ubisoft Guests
Competition winners
Sponsors
RAW CANVAS
We sourced and converted an old warehouse in Ultimo. This presented us with a grungy raw canvas to build from.
UNIQUE
We wanted to create an event that truly reflected the game and in a unique environment. Through multiple projected visuals, extensive creative lighting, camo-net draped walls, and mass truss rigging, the space emulate scenes from the game.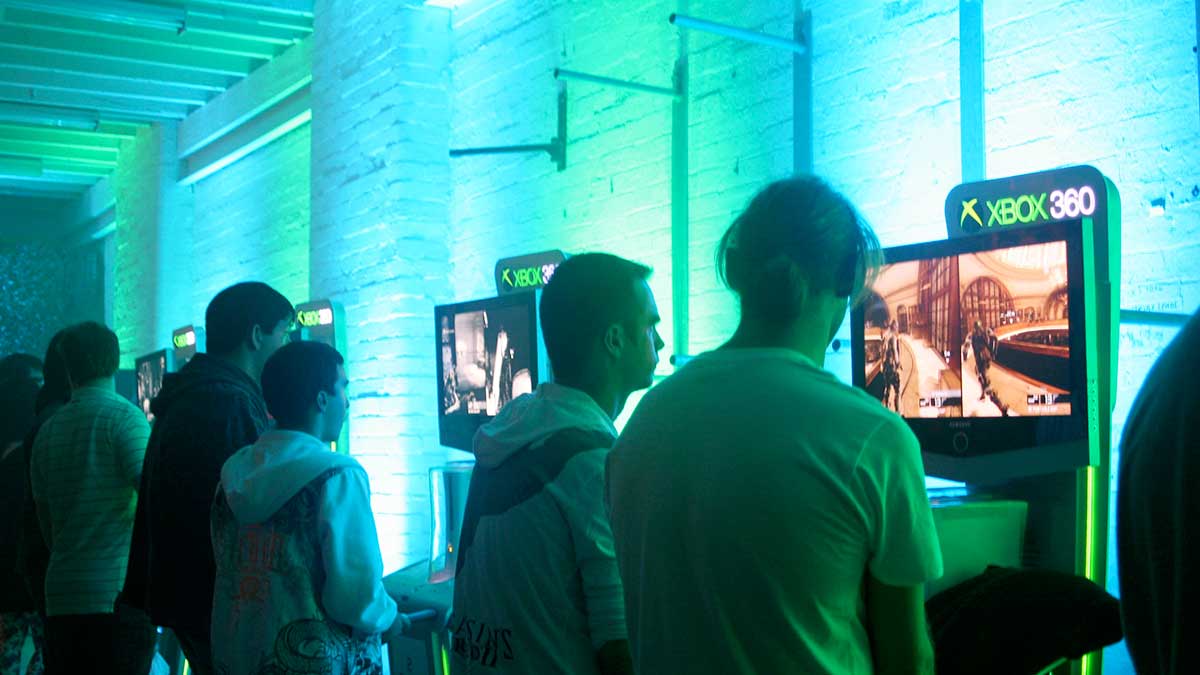 SPONSORS
We also secured Toyota to come on board as the launches major sponsor – showcasing their new imported chunky 'Rukus' dressed & lit in full 'Splinter Cell Conviction' wrap at the venues entrance.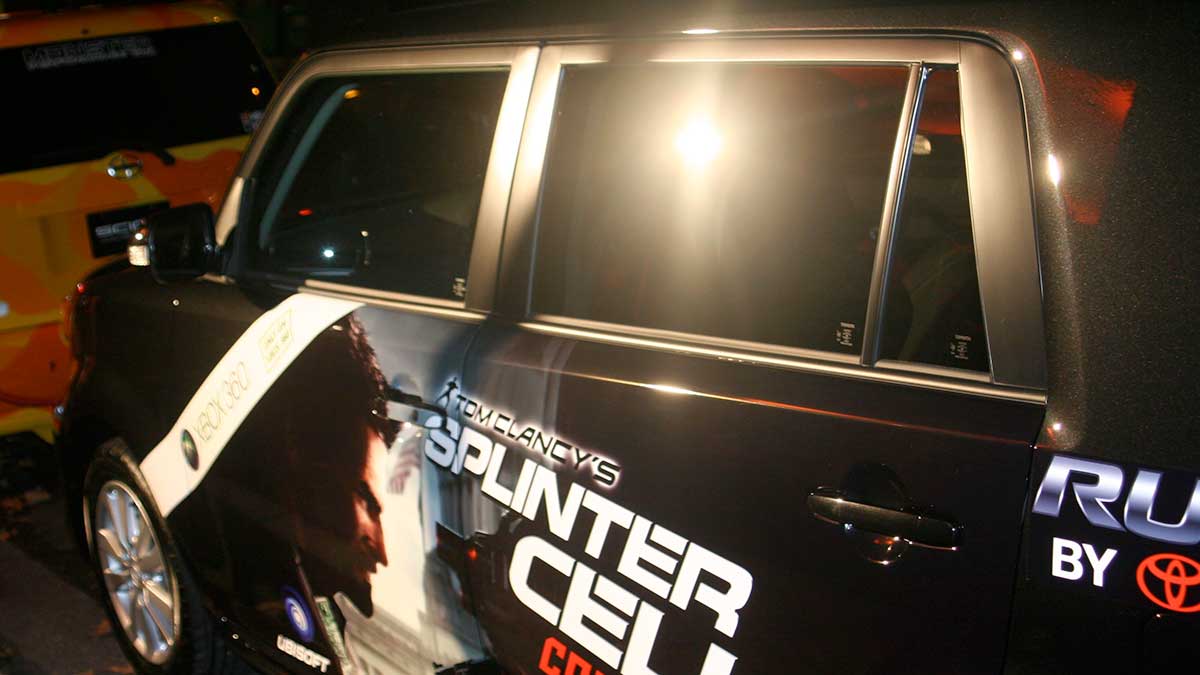 GLOW BAR
To retain the budget within the production of the event we sourced two bar sponsors. Coopers & Canadian Club were served from behind a branded 8m long glow bar.